It is time we begin to make 2015 the year we tackle restoration on the South Fork of the Boise!
The Boise National Forest has more than 3,000 plants that we want to get into the ground along the South Fork of the Boise River.  Saturday, March 28 will be our first work outing to get these plants in the ground this spring.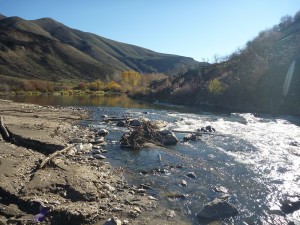 If you, your friends and family can help, please sign up!  For the work day please bring a water bottle, work gloves, and a smile!  Dress appropriately for weather conditions (layers!)
We can carpool from Boise.  Whomever is willing to drive and provide a seat for others, thank you.
This helps reduce our carbon footprint on fuel expended.
Trout Unlimited will provide lunch when we are done.  Let us know if you have any dietary needs to consider.
We will try to get everyone back to Boise by about 3:00 p.m. or so.
Thanks again for joining us, it will be a great day !!!
To sign up, please email:  PHarrington@TU.org
Meeting place details will be sent to those that sign up.