The 2nd Annual Fly Casting Tournament & Fly Fishing Boat Show was held at Eagle Island State Park, raising thousands of dollars on behalf of the South Fork Boise River Fishery.  More than 200 people attended as participants, judges and spectators.
As near perfect weather as could be expected greeted the fly casting competitors Saturday morning.  Hardly any winds.  The day warmed up through the morning as 12 teams competed in the Gold Division.  Four person teams competed on 14 casting targets or "holes" with a team's best three individual player scores per hole added together for a team score.
While the competition was keen, it was the cause that brought so many people together.  Protection and enhancement of the South Fork Boise River fishery is something everyone can support.  And leading conservation/angling groups, fly fishing shops and local businesses got behind the event.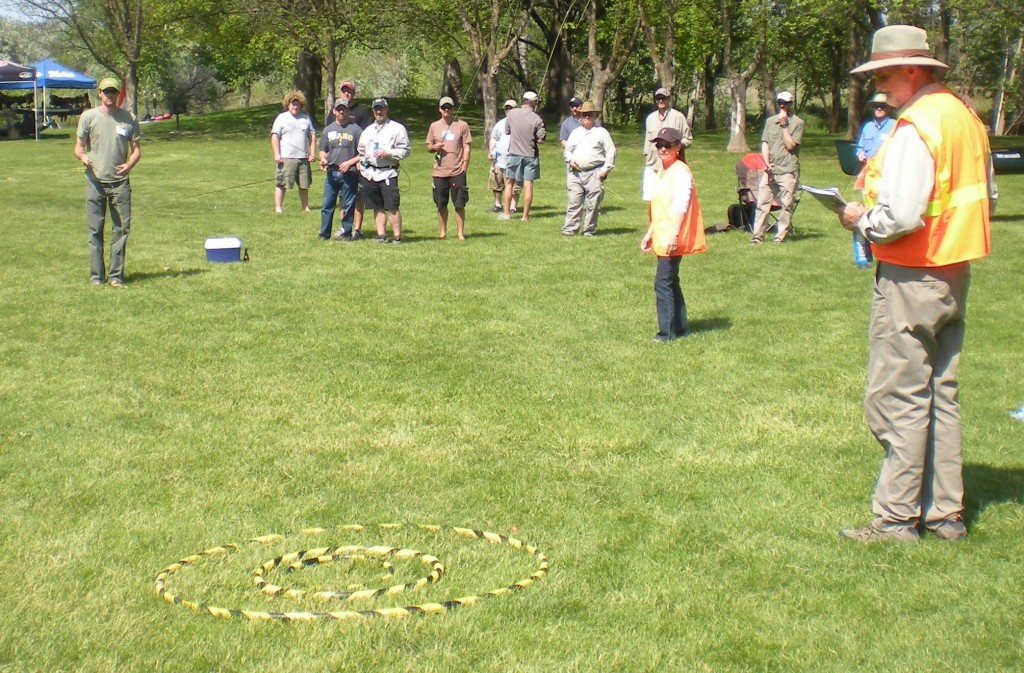 In the afternoon sixteen teams participated in the Silver Division.  All participants were together for lunch, where Gold Division awards were made, an Outcast PAC 9000 pontoon boat was raffled off, and recognition of big supporters of the Pierce Creek Reconnection Project were recognized.
The results:
Silver Division. 3rd Barely Visible 167, 2nd Place Leaky Boots 167, 1st Power Casters 130.  Top individual caster Sean Martin from the Vallivue team.
3rd place Gold, Cabela's 156 points. 2nd place Angler's 137, 1st place 120 Willowcreek Grill.  Top individual caster: Dave Klein with a score of 36!